Backwoods Energy Services, the largest Indigenous-owned business in northwestern Alberta, has been named a winner by Waterstone Human Capital in the Mid-Market category of the Canada's Most Admired Corporate Cultures 2019.
Majority owned by the Alexis Nakota Sioux Nation since 2015, Backwoods is a leading service provider for utilities and oil and gas companies in Western Canada.
The award recognizes best-in-class Canadian organizations scored in six categories: vision and leadership, recruitment and hiring for fit, cultural alignment and measurement, retention rewards and recognition, organizational performance, and corporate social responsibility.
---
People in the News
Ana Cervantes joined sealing technology and corrosion-prevention specialists Dekotec as technical sales manager for Latin American markets. Cervantes, who will be based in California, has more than 25 years of consulting and sales experience in the pipeline business.
Helsinki-based technology group Wärtsilä named Sushil Purohit as vice president for Area Americas within the company's Energy Business, based in Houston. He most recently served as vice president for the company's Energy Business in the Middle East, Asia and Australia.
Gulfstream Services International appointed Gordon Blackwood as business development director. He previously was regional director for National Oilwell Varco and has over 20 years' experience working globally in the oil and gas sector.
Emerson announced two promotions within its Professional Tools business: Justin King has been named vice president of engineering and Rob Trefz, vice president of marketing. In their new roles, King will lead the development and evolution of the entire Professional Tools line of Pipe and Electrical products, including RIDGID and Greenlee. Trefz will oversee all product management, product marketing and marketing strategy.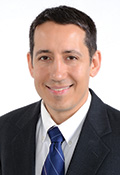 ---
Pure Acquisition Corp., a special purpose acquisition company focused on oil and gas exploration and production, named Michael L. Hollis as president. Hollis most recently worked for Diamondback Energy, a Permian-focused oil and gas producer, where he served as president and chief operating officer.
---
Danny J. Rea, former Twin Eagle's chief operating officer, joined Ironwood II as chief commercial officer and director. Since 2015, Rea has handled both commercial and operational management for Twin Eagle's midstream assets, which include crude gathering, crude and sand trans-load terminals, and crude transportation in many of the major U.S. producing basins.
Continental Resources founder and CEO Harold Hamm will become executive chairman of the company. William Berry has been appointed CEO and President Jack Stark will assume the additional role of chief operating officer.
---
Laredo Petroleum appointed Craig Jarchow to the Board of Directors as an independent director. He has more than 25 years of energy industry experience, serving in operational roles, advising financial services firms for an operating company.
---
Alex Goude joined EnerMech as business development director for Europe. His focus will be on expanding the company's position in energy across the region.
---
Businesses in the News
BCCK Holding Company was selected by Energy Transfer for the construction and installation of a Nitech Nitrogen Rejection Unit in West Texas. The engineering, procurement and construction project will consist of a 97 MMscf/d nitrogen rejection unit technology at Energy Transfer's Rebel Plant. Installation is expected to be completed in the third quarter of 2020.
Dominion Energy Carolina Gas (DECG) and GreenGasUSA will construct the first renewable natural gas injection point on DECG's interstate pipeline system. The injection point will be located in Georgetown, S.C., and will allow producers of methane gas from landfill, farm waste and other sources to inject renewable natural gas into DECG's interstate pipeline system.
Italian firm Saipem has been awarded a contract in Equatorial Guinea worth about $100 million to build a 44-mile (70-km) subsea pipeline, linking the Alen platform with the Punta Europa petrochemical hub. Gas deliveries from the project, operated by Noble Energy, are expected to begin in early 2021.
Houston-based Bishop Lifting Products acquired Louisiana Crane & Electrical Services, a manufacturer of overhead cranes and mechanical handling solutions.
Palisade Pipeline, a developer of water infrastructure projects, reached an agreement with Macquarie Capital to develop a high-capacity water pipeline from Lubbock, Texas, to the Permian Basin. The pipeline will deliver non-potable, sustainable reclaimed water to support the oil and gas industry in Texas and New Mexico, with potential for additional industrial users and other applications.
---
Associations in the News
The board of directors of the International Liquid Terminals Association elected Clifford R. "Kip" Middendorf to a one-year term as the chairman of the board, effective through October 2020. Middendorf is vice president and managing director of Wolf Lakes Terminals.
Dawn Greig made history by becoming the first woman elected as chair of the United Kingdom Society for Trenchless Technology (UKSTT). Only twice previously has a woman chaired an affiliate member organization of ISTT (the International Society for Trenchless Technology). These were Gerda Hald of the Danish Society (DKSTT) and Kim Staheli of the North American Society (NASTT).
The American Petroleum Institute added personnel to its senior staff: Shannon DiBari, senior advisor to CEO Mike Sommers; Rhonda Bentz, director of strategic initiatives; and Bianca Domally, financial controller.