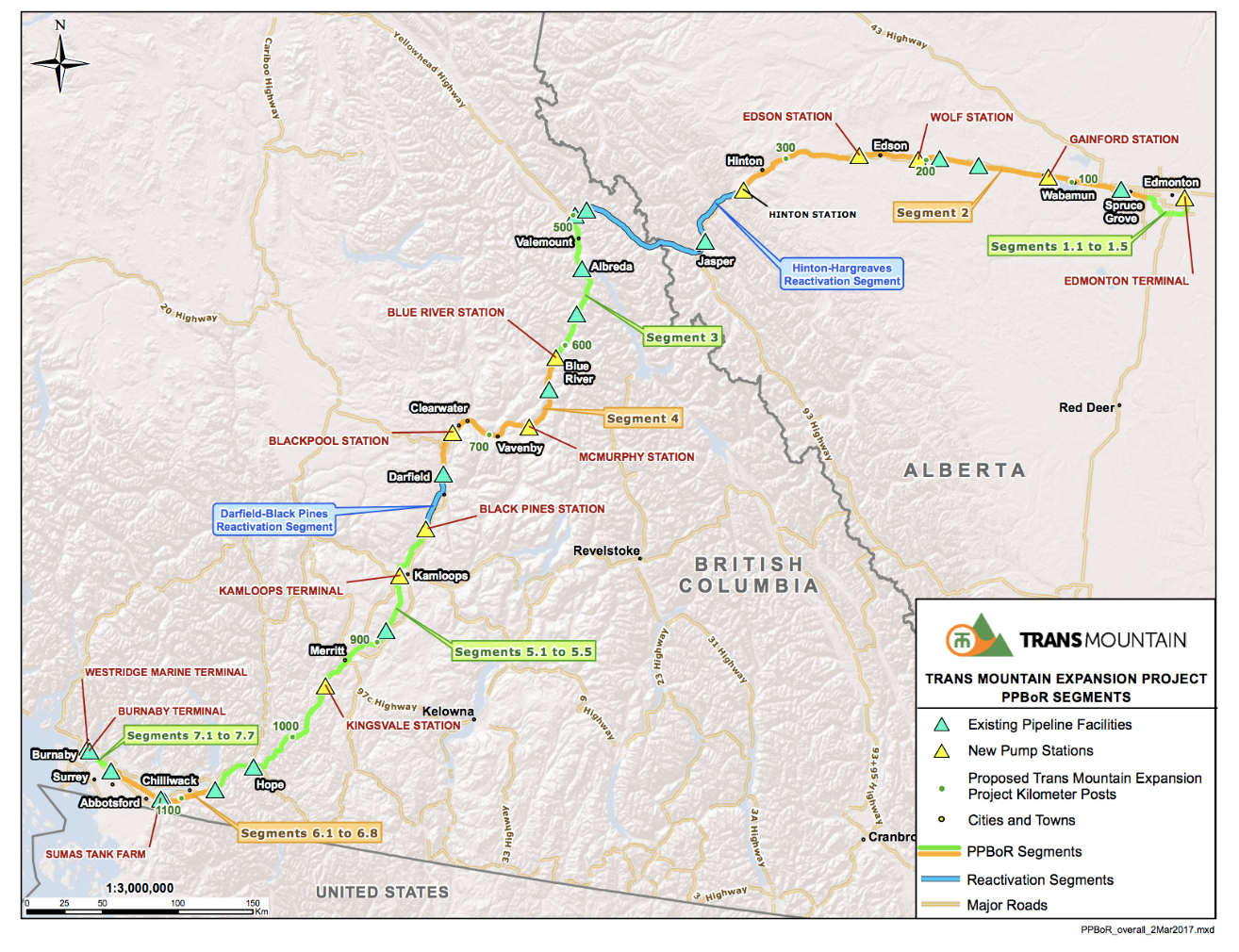 The National Energy Board (NEB) today issued the first four detailed route hearing decisions for the Trans Mountain Expansion pipeline.
The decisions for detailed route hearings in Segments 1 & 2 cover portions of the pipeline route west from Edmonton to just before the Jasper National Park boundary. The hearings took place in Spruce Grove, Edson and Hinton, Alberta in November and December 2017.
Overall, 11 detailed route hearings were held for Segments 1 & 2, and 18 other objections to the detailed route in these areas were withdrawn. Decisions for the remaining seven hearings in these segments are expected in the coming weeks. All written decisions for the detailed route hearings will be posted on the NEB website.
Detailed route hearings for Segment 7, in British Columbia's Lower Mainland, were held in Burnaby between Jan. 22-31, 2018 and are scheduled to continue for Segments 3 & 4 in Valemount and Clearwater, B.C. between Feb. 27-March 9, 2018.
The 1,147 kilometer pipeline project was approved by the Government of Canada in November 2016 along an approximate 150 metre-wide pipeline corridor. This project includes the reactivation of roughly 158 kilometers of existing pipeline. The detailed route approval process will determine the exact placement of the new pipeline within the approved corridor.
To date, nearly 56 percent of the entire detailed route has been approved, and a map of the approved detailed route sections can be found on the NEB website.
While these detailed route approvals are a key regulatory step required by the NEB before construction can begin on the new pipeline, Kinder Morgan must also demonstrate that they have met all applicable pre-construction conditions. Currently, the company only has NEB approval to begin construction of the project within the Westridge Marine Terminal.