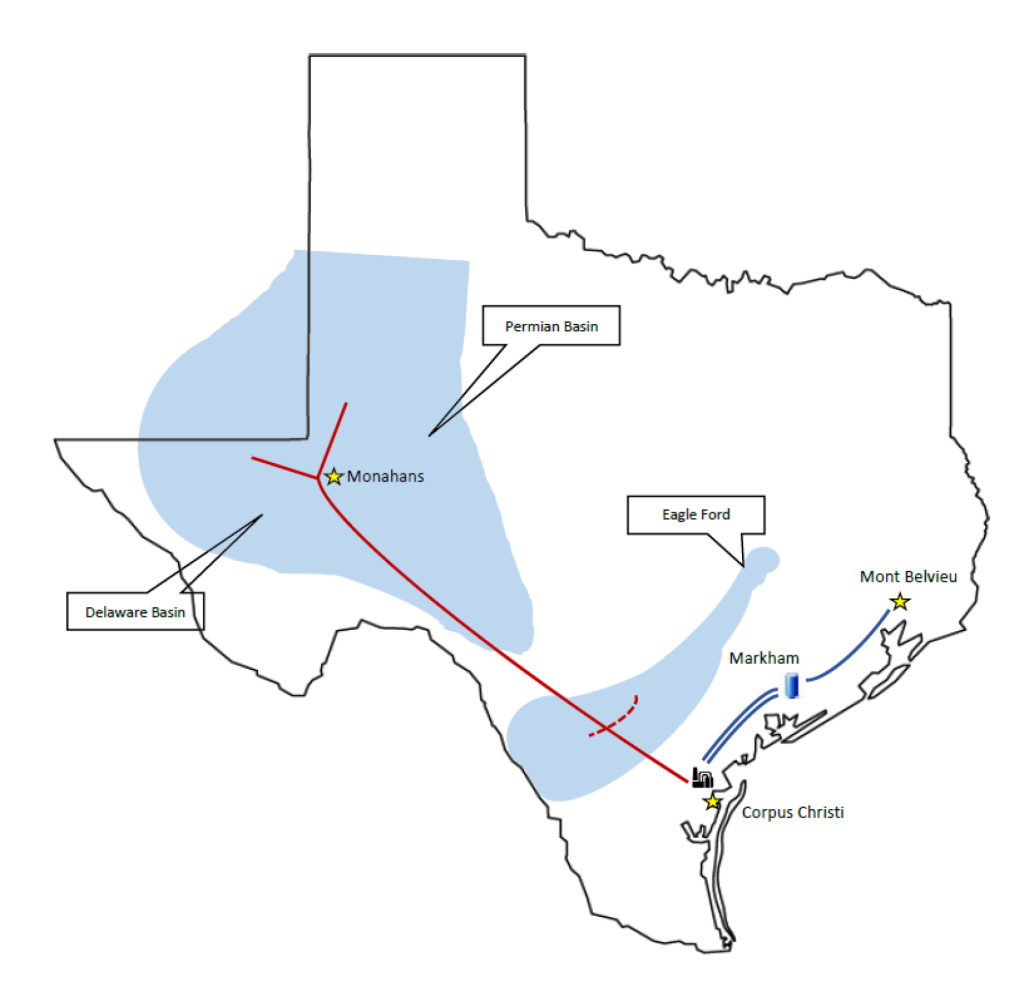 Permico Energia announced plans to construct a new Texas natural gas liquids (NGL) system comprised of 510 miles of 24-inch pipeline to ship West Texas Permian Basin NGL production to its planned 300 Mbpd fractionator near Corpus Christi, TX. The project scope also includes construction of a 350-mile system of downstream product pipelines which will provide access to an 8-MMbbl NGL storage facility and to Texas Gulf Coast industrial markets, including the Mont Belvieu area.
Construction is expected to commence in the second quarter of 2018 and the system's initial capacity of 300 Mbpd will be operational in the fourth quarter of 2020.
Project funding has been secured through long-term commitments from Korean investment banking and pension fund institutions, with Sumitomo Mitsui Bank Corp. serving as lead syndicator for the senior debt financing.