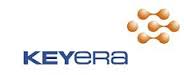 Keyera Corp. announced plans to construct the North Wapiti Pipeline System, providing critical infrastructure and services to producers developing the Montney north of the Wapiti River. The pipeline system extends the capture area of Keyera's recently approved Wapiti Gas Gathering and Processing Complex (the Wapiti Gas Plant) and includes a 12-inch sour gas gathering pipeline, an 8-inch condensate and water pipeline, and a compressor station.
The pipeline system is underpinned by a long-term, take-or-pay natural gas gathering and processing agreement with privately owned Pipestone Oil Corp. The company has also entered into a separate long-term agreement with Keyera to secure fractionation and marketing services for its natural gas liquids extracted at the Wapiti Gas Plant, which is currently under construction.
The pipeline system is currently estimated to cost approximately $120 million with an expected in-service date in the second half of 2019, pending the final routing and timely receipt of all regulatory approvals and permits.