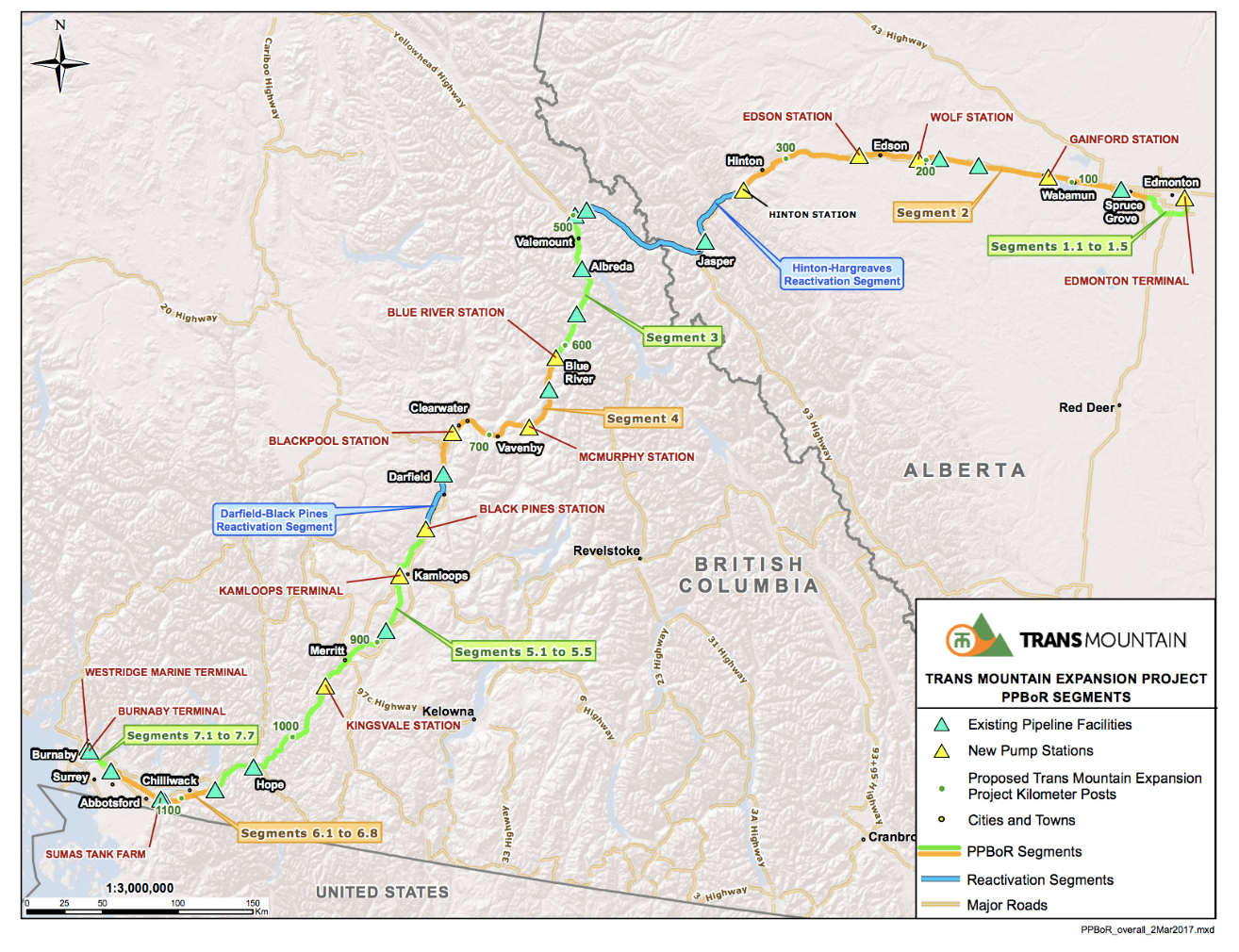 Kinder Morgan has successfully finished a supplemental open season for 22,000 barrels per day of capacity on the Trans Mountain Expansion Project, subject only to final shipper board approval for that volume. The company now has all available long-term firm service capacity contracted for the pipeline.
Collectively, the firm shippers have made 15 and 20-year commitments of 707,500 barrels per day or about 80 percent of the capacity on the expanded pipeline, with the other 20 percent reserved for spot volumes as required by the National Energy Board.
"We're very pleased with the swift and positive conclusion of this open season, demonstrating the continued strong market support for our project and the much-needed access to new markets it brings to Canadian producers and the secure supply of Canadian crude to refineries throughout the Pacific basin," said Ian Anderson, president of Kinder Morgan Canada.
The next steps for the project include arranging acceptable financing and a final investment decision by Kinder Morgan. Construction is scheduled to start in fall 2017 and the project is expected to be in service in late 2019.