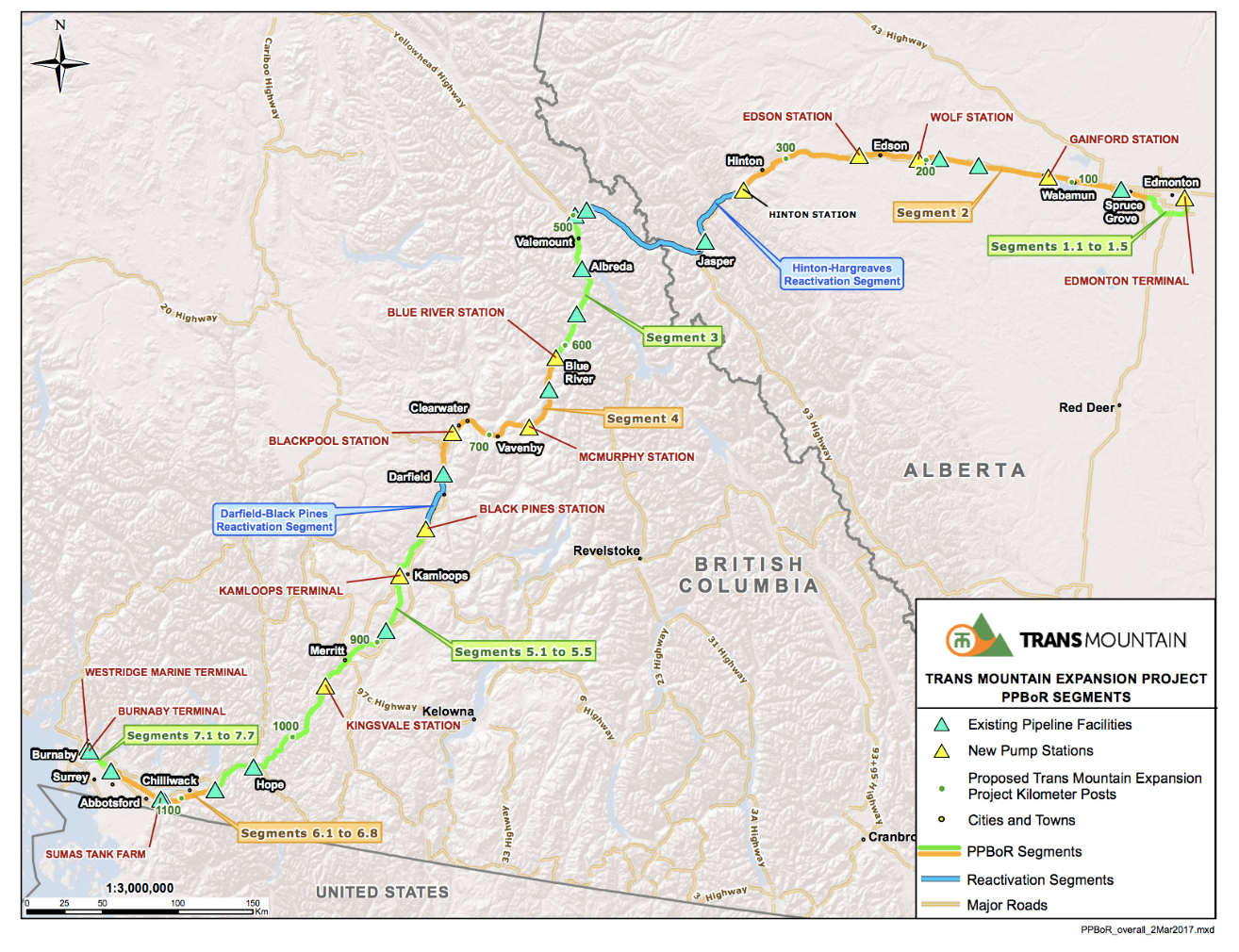 The National Energy Board (NEB) will hold an oral hearing starting Jan. 15, 2018 to consider an application from Kinder Morgan to alter part of the proposed route for the Trans Mountain Expansion Project in the City of Chilliwack, British Columbia.
The company applied to the NEB under section 21 of the National Energy Board Act for the Chilliwack BC Hydro Route Realignment. The currently-approved corridor for the pipeline in Chilliwack follows a BC Hydro right of way between 500 kV overhead transmission lines. Kinder Morgan has proposed re-routing 1.8 kilometers of the new pipeline so that it would be within the existing Trans Mountain pipeline right of way.
As part of the proceedings, the NEB Hearing Panel will hear from intervenors including the City of Chilliwack, WaterWealth, and the S'ólh Téméxw Stewardship Alliance.
The hearing is scheduled to end Jan. 19, 2018.