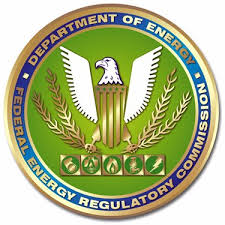 FERC has approved the following WBI Energy Transmission, Inc. requests associated with the Valley Expansion Project:
To commence construction, excluding the crossing of Felton Creek between mileposts 2.0 and 4.1 because geotechnical investigations are ongoing to confirm the feasibility of a horizontal directional drill at this location.
To modify the route at the Red River of the North crossing between mileposts 18.0 and 18.8
Adding an extra approach at the Viking Interconnect
Reducing the footprint of the Mapleton Compressor Station
The Valley Expansion Project includes:
A new compressor station, consisting of a 3,000-horsepower (hp) electric- driven compressor unit and auxiliary equipment, in Cass County, North Dakota (Mapleton Compressor Station), tying into WBI Energy's existing Line Section 24 and the Mapleton town border station.
A new bi-directional 37.3-mile, 16-inch-diameter natural gas pipeline, operating at a maximum allowable operating pressure of 1,480 pounds per square inch gauge, from a new interconnection with Viking Gas Transmission Company's (Viking) pipeline at milepost 0.0 in Clay County, Minnesota, to the new Mapleton Compressor Station at MP 37.3 in Cass County, North Dakota.
A new regulator station at MP 124.7 on Line Section 24 in Barnes County, North Dakota (Sanborn Regulator Station).
A pig launcher and receiver at both the proposed Mapleton Compressor Station and the Viking Interconnect; and appurtenant facilities, such as two mainline block valves, gas cleaning and cooling equipment, cathodic protection, gas measurement and regulation equipment, communication equipment, odorization, associated piping and valves, and other facilities.
Rebuilding the existing Jamestown town border station approximately 500 feet away from its current location, at milepost 103.9 on Line Section 24 in Stutsman County, and to relocate and rebuild its existing Apple Valley town border station to MP 9.5 on Line Section 3 in Burleigh County, North Dakota. Both town border stations will consist of high-pressure metering and auxiliary facilities.
Once completed, the Valley Expansion Project will provide approximately 40,000 dekatherms (Dth) per day of firm transportation service on a bidirectional basis between the new interconnection with Viking and the Mapleton Compressor Station to meet the demands of two customers.